Making a bad day better for millions of people
Everyday life can be challenging, complex, and fast paced. We create tailor-made products that bring value to your business and make bad days better for your customers through removing hassle when something goes wrong.
We operate six core product categories; we support your customers with more aspects of their lives and across your product portfolio.
Our products and software can be embedded or sold as an ancillary offering for financial services companies, insurers and telecoms providers. When integrated at relevant points in your customer journey, they provide critical value and differentiation.
How our products serve clients
01
Customised products
Co-creation and delivery of bespoke products and insurance and lifestyle services to fit your customers' needs.
02
Customer experience
Our platform creates simplified, transparent and automated experiences to provide real-time resolution, in addition to fully managed, white-labelled, omnichannel customer journeys.
03
Revenue generation and loyalty
Our products are designed to increase conversions and provide additional revenue opportunities - all while improving customer satisfaction.
Impactful assistance for life
Products that make bad days better across six categories:
My Travel
Sometimes the best laid plans don't work out, especially when travelling. Luggage can go wayward and flights can get delayed or cancelled. Our real-time resolution services can be offered in multiple countries and currencies, meaning we look after your customers wherever they are.
Our travel solutions are powered by parametric technology. This actively scans flights for delays and cancellations – alerting customers and automatically providing them with a real-time cash payment, lounge access or even a hotel stay or flight rebooking service. When customers get unstuck without their luggage, we're there too. An automatic payment is issued that saves them from costly replacements.
My Health
We know how important a healthy mind and healthy body are. We look after the wellbeing of your customers, keeping them in tip-top condition with access to health check assessments, online doctor consultations and discounted medical, pharmacy, optician and dentistry services, all wrapped up with life and critical illness insurance.
My Home
We help customers make the most of their time at home and on the things that matter. We keep problems small through preventative maintenance services, home emergency assistance and locksmith services for when the unexpected happens. Extended warranties mean that customers aren't out of pocket and can quickly replace the things we rely on, like the washing machine or air con when they break.
We also offer a little bit more, with a range of customisable lifestyle options providing immediate benefit to customers, including TV and movie subscriptions.
My Tech
Modern life is lived online. Phones and gadget are vital to the smooth running of our everyday – from staying connected with friends and family to helping us buy that last-minute gift.
We keep your customers safe and connected through theft and damage insurance for phone and gadgets, and loan phones when needed. All while providing anti-virus protection and repair or replacement services in the event of loss, theft or damage.
My Digital Life
Our online lives leave a trail of information, and while it should be completely safe sadly that isn't always the case. Email accounts, usernames, account details, bank details for online shopping and passport numbers can be at risk. But that's where we come in as guardians of data online.
Our sophisticated tools constantly monitor websites, and dark net communities, and let customers know if we spot anything untoward. That way, they're always in control. With our expert advice we can pull together an action plan to help stop the spread of online information and put things right if accounts have been taken over.
My Finances
When cards are lost or stolen, or when you can't access your money through mobile payments, life can come to a standstill. We're here to put things right and assist your customers, dealing directly with card providers to cancel and replace payment cards, and providing them with emergency cash – saving them time, hassle and worry.
We also help when they're on the move with handbag and wallet replacements and a locksmith to provide new keys for their house or vehicle. All these little touches combine to keep their world's turning.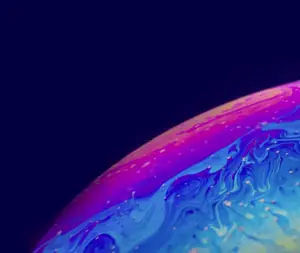 We are guided by our purpose to enhance clients propositions and customer experiences.
Investor Hub
Get the information you need whether you're an existing or potential investor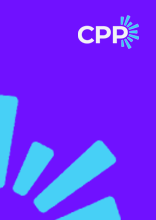 CPPGroup Plc 2022 Annual Report
Download