Growth across the globe
Our structure reflects a plan to grow Blink Parametric – our InsurTech business – supported by CPP India and CPP Turkey. Each of these businesses have their own management team to ensure alignment to local market trends and consumer and client needs.
Our three core businesses
Blink Parametric
Blink Parametric is a multi-award winning global InsurTech business that transforms its clients' traditional insurance offerings into superior service experiences. At its heart are simple, intuitive and transparent parametric products that can be sold, serviced and delivered profitably across multiple geographies.
Its proven platform enables high frequency, low value claims across the travel sector, with flight delay and lost luggage solutions, as well as developing solutions within the travel weather sector, business interruption and online personal data monitoring and cyber solutions.
Blink Parametric partners with insurance and financial services companies in Asia, Europe, North America and Central and Latin America. It has achieved a 100% renewal rate of its existing client base which provides a further validation of the value Blink Parametric helps to create for its partners.
CPP India
CPP India is the Group's largest operating business, with nine core distribution partners serving over nine million customers.
It distributes its products primarily to major non-banking financial companies. Its strength comes from designing products at a local market level and partnering with third parties and insurers to create propositions that drive value for their local clients. Headline offerings include a health and wellness product, LivCare, gadget and phone protection through Fonesafe, extended warranty and repair services with Asset Secure, and assistance with lost and stolen payments cards through Card Protection.
CPP India will continue with its successful local market strategy, focused on providing digital, low-cost innovative product and service solutions to a growing distributor base. All of this will be possible thanks to a new technology platform that will widen product and distribution capability.
This market also includes our 51% stake in Globiva, a leading business process management (BPM) company, providing outsourced customer relationship management, back-office functionality, and automated human resource services to a predominately tech-focused client base. The company has seen significant growth since its inception in late 2017. Globiva has colleagues across multiple sites in India and the business will continue with its successful local market strategy, similar to that of CPP India.
CPP Turkey
CPP Turkey is a multi-partner, multi-product business with a growing reputation for new generation, real-time assistance and micro-insurance products. Through its distribution partners, it serves over one million customers.
The business has a reputation for providing digital-led innovations. This is a huge differentiator in the market, with our Mobile Payments Protection product winning the silver award for 'Best Innovative Insurance Product' at the recent smart-i awards 2022. Headline products also include Card Protection, Identity Protection, dark web monitoring and home assistance.
Moving forward, the business will follow an organic-led strategy focused on providing innovative products, strengthening relationships and winning new partners in the mobile, digital and financial services sectors.
Our products
We provide insurance and financial services' clients with a range of assistance products, each created to make a bad day better and enhance their propositions and customers' experiences.
Meet the CPPGroup Plc Board and Executive Management Committee.
Strong governance protects our partners, customers, shareholders and performance.
Investor Hub
Get the information you need whether you're an existing or potential investor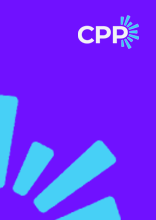 CPPGroup Plc 2022 Annual Report
Download