Our future priorities
By focusing on four priority areas, we'll reshape the Group and position CPP for growth, bringing better outcomes for shareholders and other stakeholders.
1. Simplify the Group
The Legacy UK and European Card Protection business has, since 2012, been in decline. If not addressed, it will become both unprofitable and a significant drain on the Group's resources. Our intention is to exit our Legacy operation in a sensible and compliant manner.
We've already made progress, withdrawing from China, Bangladesh, and Mexico. The exit from our Spanish business is progressing and there are detailed plans in place for our UK withdrawal. In all our Legacy markets, whilst wind-downs are being initiated and executed, the priority remains to provide the best service possible to our customers.
2. Scale-up our Blink Parametric business
We're scaling the Blink Parametric operation to accelerate its growth, focusing on building capacity (people, processes and structure) and the development of a differentiated suite of innovative products, particularly in the Travel Disruption market over the near to medium term.
The strategy and approach are signalling early "proof points" such as, new client wins, the 100% renewal of client contracts and numerous industry awards.
As for the longer-term strategic direction, the focus is to establish Blink Parametric as a leading provider of parametric solutions to the global travel sector. We'll do this through the retention and expansion of our client base, continual enhancement of the user experience, data set IP, and by broadening the product set through targeted product development with key clients around the world.
3. Grow our operations in India and Turkey
CPP India and CPP Turkey will continue with their successful local market strategies, which are focused on providing low-cost innovative product and service solutions to a growing client base.
The strategic direction for these businesses is to increase their distributor footprint and, where appropriate, develop a broader range of online and mobile app products and services that target new consumer segments, particularly within the lifestyle and healthcare markets.
We'll also create a step-change in our capabilities through the implementation of the new India IT platform and progress market development and penetration opportunities.
4. Address critical IT infrastructure
Delivering a new technology platform for our Indian business will widen distribution channels and better drive product development, operational efficiencies and scalable growth.
We have successfully deployed Phase 1 of the Indian IT platform. This is a major milestone and demonstrates that the underlying technical infrastructure of the platform is robust and scalable, providing confidence in the delivery of Phase 2. This will then see us decommission our expensive legacy IT platforms across the Group in H1 2024.
What this strategy gives us

A

simpler

to understand business with increased visibility on contracted revenues

A

growth

focused business with a lower central cost model

A

globally

scalable business with improving EBITDA margins

A differentiated suite of higher margin,

tech-based products
How this will be delivered
We aim to deliver on our strategic priorities through the Change Management Programme (CMP). This is a set of eight interdependent projects supervised by the Executive Management Committee.
Planning
• Establish a change management plan and timeline for implementation.
Implementation
• India platform operational for all India books (Phase 1 & Phase 2)
• All material Legacy books in run-off
• Initial Blink scalability requirements complete
Implementation
• Legacy platforms decommissioned
• Legacy books continue to run-off / close in line with plan
Implementation
• Legacy books continue to run-off/close in line with plan to minimise residual activity
• Central functions adjusted in line with requirements
• CMP complete
New Business Model
• InsurTech business led by Blink Parametric and supported by CPP India and CPP Turkey
Meet the CPPGroup Plc Board and Executive Management Committee.
Investor Hub
Get the information you need whether you're an existing or potential investor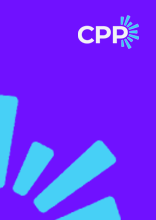 CPPGroup Plc 2022 Annual Report
Download